Stunning succulent display gardens at Waterwise Botanicals
Touring succulent gardens is a great way to get inspiration for your next project! This post includes a collection of photos from the amazing gardens at Waterwise Botanicals.
When you purchase through links on this site we may earn a commission at no extra cost to you. This helps us provide free content for you to enjoy.
They have beautiful display gardens that show the types of plants that grow well in the area and what types of plants you can pair with each other. These gardens are beautifully designed.
I could have spent hours walking through all of them. Oh wait, I did! Here are some of my favorites from my time there visiting.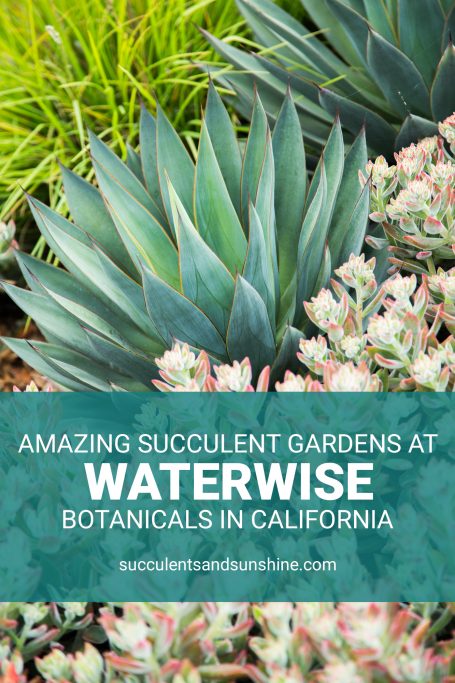 If you are ever driving through Escondido be sure to stop by and enjoy the beauty of Waterwise Botanicals! It is seriously one of the best nurseries I've been to!